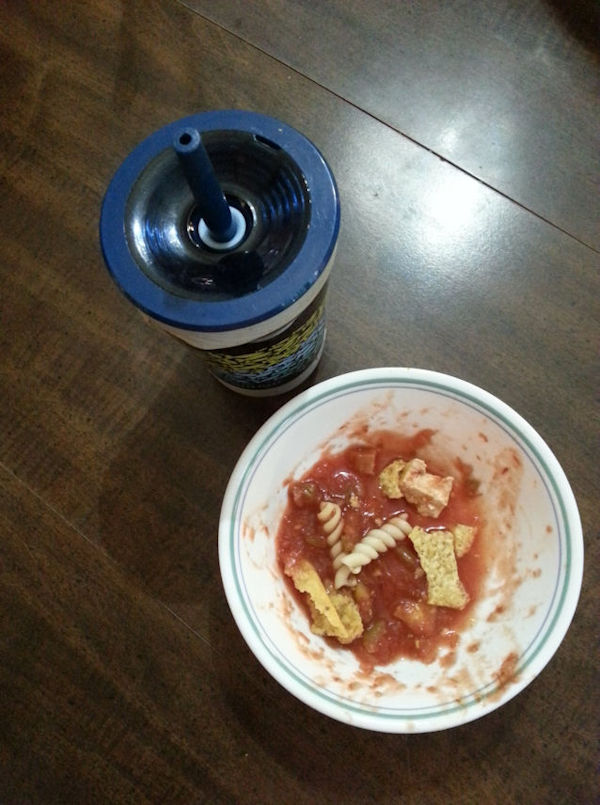 My children laugh at me and wonder how I managed to have two children when it is so obvious that I am not a "kid person" when stuff like this happen...
I wanted chips and salsa. My grandson LOVES salsa, so, of course, he wanted some too.
It started out well... he was sitting in his chair and me in mine... he dipped his chip, ate it and went for more. Fine. No problem.
But... then, he decided to climb on my lap and drop partially eaten chips into the dish... followed by some pasta... and tofu... followed by dripping salsa on to my bare leg (just below my shorts).
I squeaked to my daughter, "Can you get me a wash cloth?" doing my best not to shudder and cry over the whole ordeal... yes, I was traumatized

I tell my kids that it was difficult (I really have never cared much for children... or many people, for that matter!

), but I did my best (and, yes, there were plenty of runs for the bathroom and I kept a wash cloth nearby most of the time...)

at least they know I love them