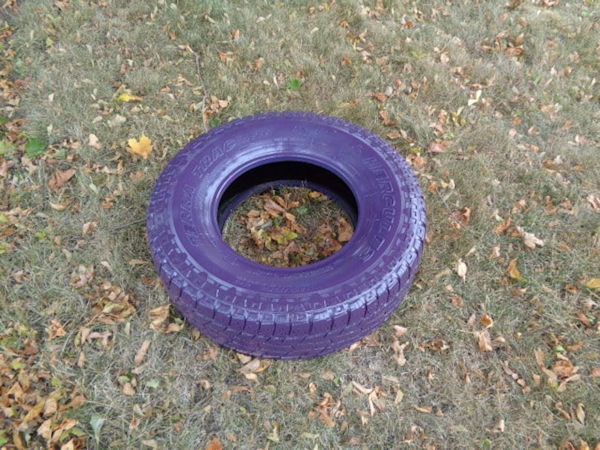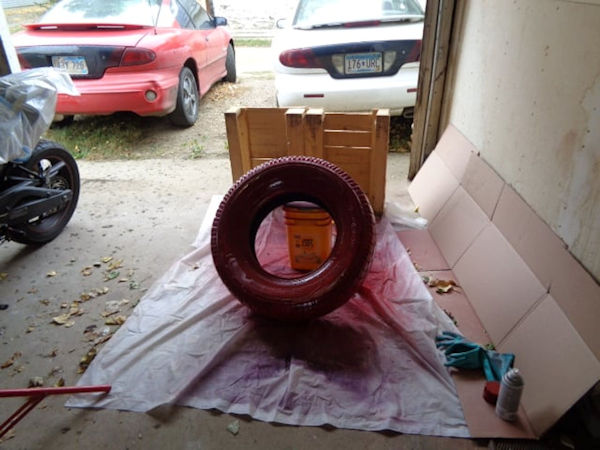 Future raised flower beds

I have finished going through stuff and cleaning out the shed and garage. Now, I've moved on to creative projects

I have discovered a couple of things about myself this past week...
#1. I do NOT like quilting. I really thought I would, but no. My son-in-law has a quilted blanket that his grandmother made for him that needed new backing. I have finally finished it - it only took THREE tries and it still isn't quite right! But, good enough. I had already agreed to do a few other quilting projects, which I will follow through on. However, I'm not going to make quilts just for fun. It is far too frustrating to be considered "fun" for me!
#2. I enjoy spray painting! Weird, huh? In the past, paint has given me an instant headache. However, I can't smell it when working outside or, in this case, at the edge of the garage with the door wide open. A few weeks ago, we got these small pallets to put hay on... they must be 24x24 or something like that. They are really small, but so much easier to handle! We have a few left over and we have a few rotten bales of hay from last year. I stood the pallets up next to the hay and found that they would be great for enclosing them and creating an easy raised flower bed that wouldn't require buying as much soil for. However, there aren't quite enough pallets... then, I remembered that we have a few bad tires (bald and/or that won't hold plugs in the holes) and thought... hey! I could make the beds with tires! I wanted the tires painted, so we got some spray paint. I think I did a pretty good job... just two drips on the first tire when I got too close. Otherwise, they look pretty good. So far, I have one purple and two reds. Now, I just need a few more tires to go bad...