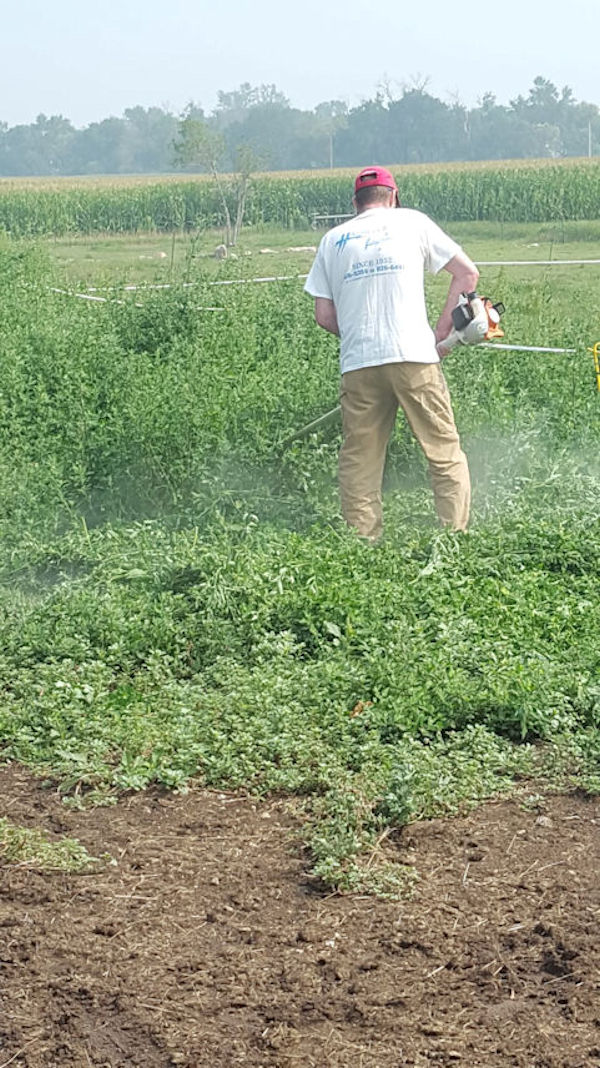 I have to gush about my husband this morning.

When Bob came to pick me up at the barn after spending some time moving the temporary fencing to give the horses a little extra grass to eat, he pulled the weed eater out of the truck. When I saw it, I said "This is why I love you!"

You see, a few weeks ago, the weeds at the barn became too tough for my little electric weed eater. It worked fine in early spring, but the lambs quarter "forest" has since gotten out-of-control. So, I asked Bob if he could bring out the gas weed eater with heavy duty blades and start it for me.
He was willing to do it right then, but I said it was too hot to work outside. Then, he was on call and... well, we got busy. I figured that I would have to ask again this weekend... then, I forgot to ask him to bring it. Sigh.
Instead, he brought it out like he had heard my thoughts!

AND, instead of starting it for me to let me use it for the 10 minutes I can handle, he did the weed eating while I cleaned a little in the barn (a chore I prefer). He worked until two of the blades broke off for no apparent reason.