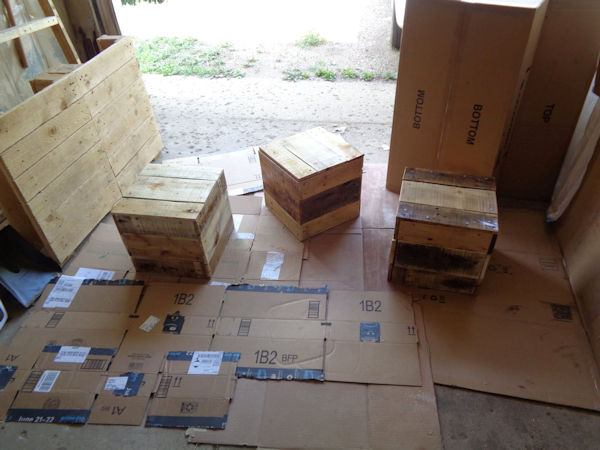 Yesterday, I bought a new toy... a palm sander! Love it!

I sanded these three wooden boxes and cleaned out the garage. Today, I gave them two coats of clear spray paint. I'll put the finishing touches on them tomorrow. I have one more box to do and I'll be able to mark this goal as completed... just six months from when I set out to do it

I'm a little slow, but I've learned a lot in the process

The next project should be a little easier.