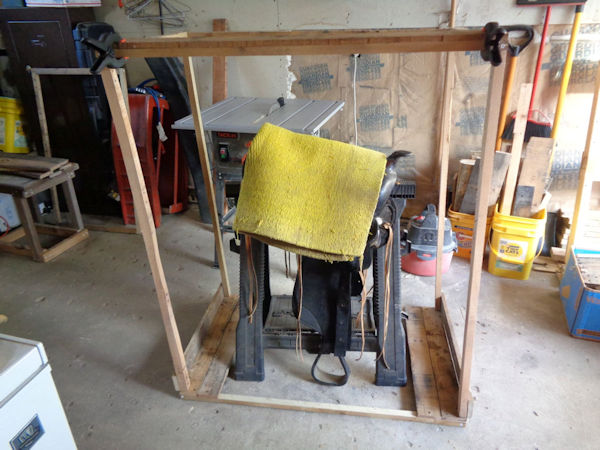 Working on my next wood project...
With the way the barn was constructed (no fault of the owner - it was there when they bought it), snow blows in every winter. And we store hay right next to the tack. Worse still... last winter we had a rat use one of the saddle blankets for nest building material (the newest, softest one, of course!). Between the moisture, the dust, and the teeth, the tack is getting a lot of abuse! Though, we have been blessed not to have had more damage done!

So, I thought my next project should be something that would protect the blankets. My first idea was for a chest, but we have limited floor space, but plenty of overhead space... and while I'm at it, why not give my saddle some protection too?

This is just a picture of the concept... I plan on adding another tier but need to take apart a LOT more pallets!