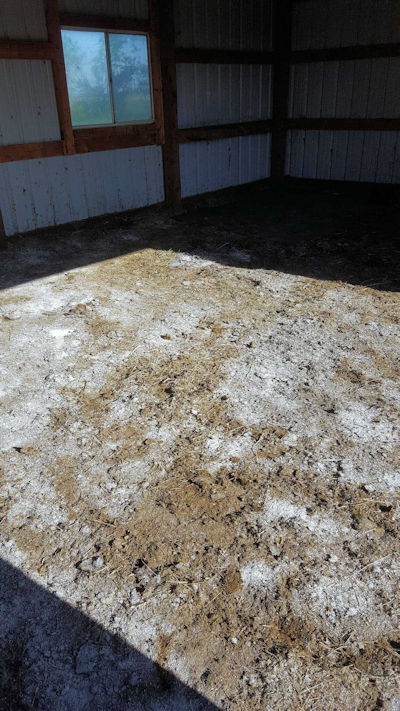 I LOVE being able to go outside to work first thing in the morning! I have been working on the barn the last couple of mornings. It has been cleaned, lime put down, and half of the stall mats are in place (this picture only shows part of the lime).

I had to lock the horses out because they were "helping" too much. Chrissy actually took a bite of the lime because it must be a treat... it wasn't very tasty.

I should be able to finish putting in the mats we have tomorrow.