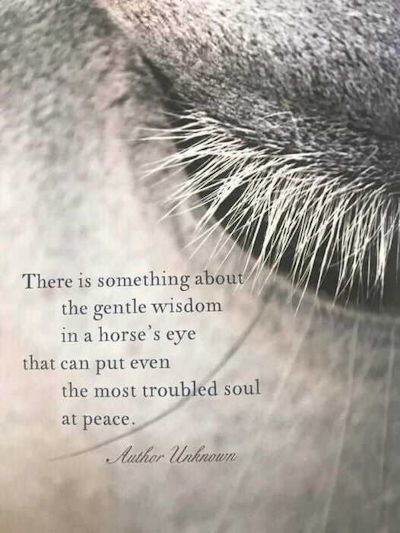 There are so many ways that I use (and greatly appreciate) to deal with anxiety: probiotics, premium essential oils, cbd, prayer, music, exercise, coloring.... but the one that helps the most is my horse! I was struggling yesterday - despite all of my efforts. I wanted to sit in the corner and cry for no reason whatsoever (I can't even blame "that time of the month"!).
I sat in the sun for a while and my youngest was able to take me for a short trip to the barn, but I was still having a rough time when Bob got home. It was early for him and he wanted to work on our truck (one of the tires was showing far too much wear after our last trip to see family), but our yard is a puddling, muddy mess. So, I suggested going to the barn because they have a concrete slab to work on. This turned out to be a great idea and I tagged along in order to get some extra horse time.
I gave Destiny a thorough brushing, shoveled out a wheelbarrow full of manure (I would have done more, but it is still mostly frozen), and spent time balancing on a bucket next to Destiny (who thought it was a rather bad idea and kept trying to move away). After I was through, I felt much calmer and feel more like myself today.
We finally have enough saved up for a down payment on a place (again). Please pray that one in our budget becomes available so that I can have better access to my horse. And, if it is not in the Lord's will for us to have a place just yet, pray that I am able to remain content where we are and not return to the realm of depression. I keep telling myself that it will get easier getting more horse time once the weather improves (which shouldn't be much longer!).