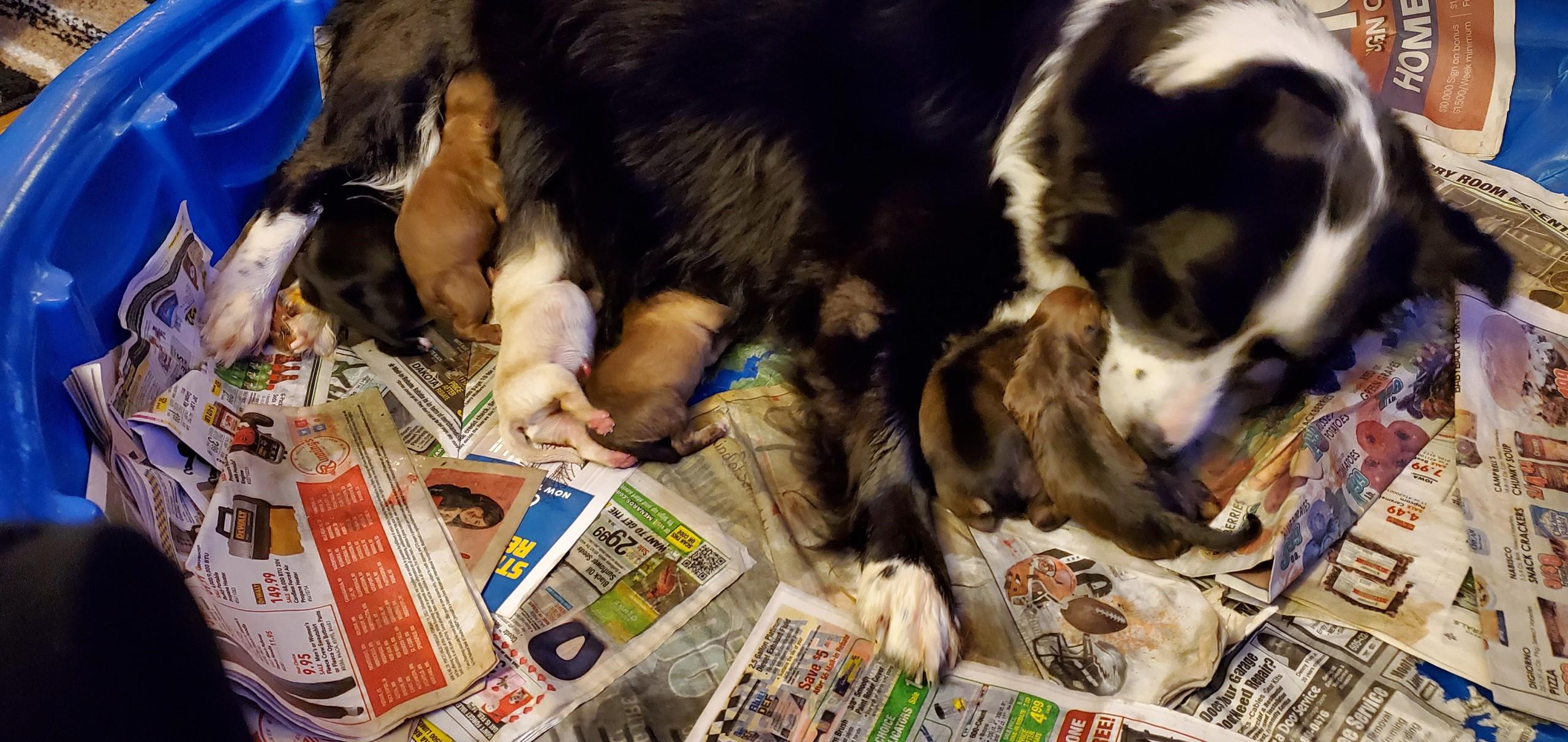 My daughter and her husband went out for a date night last night. We knew a blizzard was brewing, but we weren't concerned.
Before they got home, they got a call from a friend that their dog was having puppies. So, they went there. No problem. However, it has taken 8 hours to deliver and now they are snowed in.... not a problem... the kids can watch TV when they wake up...
The first kid wakes up bright and early (6:30) and immediately wants to watch morning TV. OK! I turn it on. Small problem... there is only static! "TV broke".
What ever am I going to do with a preschooler and toddler with no TV shield?! (I managed to survive my own without one) Guess I'll have to break out the play dough after the other one gets up.